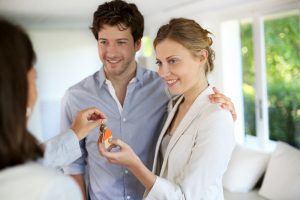 Let's face it, the process of buying or selling residential or commercial properties can be tedious. It is incredibly overwhelming if you have no inkling of real estate and decide to Do It Yourself (DIY). This is where realtors come in. They know the ropes of this trade and have vast access to properties or listings. Once engaged, Realtor Las Vegas ensure that you get your dream listing without much ado.
Top Five Benefits of Hiring Realtors
As mentioned above, searching for properties on sale or the process of buying property without involving a Realtor Las Vegas can be an inundating experience. Many people erroneously think that the process involves simple online searches.
However, those who have tried it without the guided help of professional realtors quickly realize that they don't have the requisite skills to search for property and get favorable deals effectively.
Having established that this task cannot be relegated to a DIY project, these are the benefits of using a realtor that should persuade you towards looking for a Realtor Las Vegas
1. Your realtor's business friends are your friends too.
Once you have hired a realtor, he/she comes with a team of professionals who have previously had business dealings. Through this network, you can find an appropriate listing that suits your taste. Further, the professionals work in concert, reaching out to their friends to ensure you get the best deal available.
2. Your realtor knows the real estate business terrain.
Don't be deceived that you can do better without involving a Realtor Las Vegas. A realtor knows the buyers and sellers in the industry and can help expedite the process. When you decide to embark on house buying as a DIY, chances are you will either end up overspending or being paid less.
As your realtor knows the real estate business landscape, you are better off engaging them in any property dealings as you will spend less time and get good returns.
3. Realtors help optimize your search options.
Granted, the internet has eased the way people do business, including real estate property. Owing to the credibility of Realtors Las Vegas, some listings are only available only to realtors. These don't appear in the mainstream search engines. Furthermore, mainstream searches at times unmonitored, erroneously displaying listings that may have been bought.
Therefore, it follows that having a realtor onboard expands your listing options. Additionally, the realtor would ensure you don't waste time chasing listings that are already sold.
4. They help with your paperwork.
Buying or selling any property involves massive paperwork. To the untrained eye, these can overwhelm you leading to inadvertent errors that can be pretty costly. For example, you may sign off that you will cater to the repair costs when the other party should have handled it due to fatigue. Thankfully, having a Realtor Las Vegas would exercise due diligence to avoid such costly blunders.
5. Realtors help you close the best deal.
You may have the money to buy a property or have a property that you urgently need to be sold. A Realtor Las Vegas becomes an intermediary who links both of you. Often without this interlinkage, a property may take eons before being sold. Therefore, it follows that their input can land you deal in your favor.
The Bottom Line
When looking for a Realtor Las Vegas, ensure that you look for realtors imbued with professionalism. At Top Tier Reality, we are a team of real estate professionals waiting to serve you. Contact us for a seamless transaction.