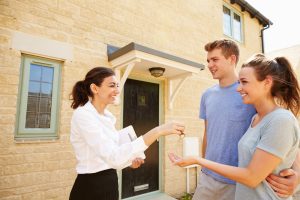 Interested in Las Vegas Real Estate?
Real estate transactions are either the most expensive or some of the most expensive transactions that most people will ever engage in. As a result, if you are interested in Las Vegas real estate, you should look for the top realtor in Las Vegas. After all, expertise and experience matter when it comes to these things, meaning that a good choice can make for a world of difference.
How Can You Choose the Top Real Estate Agent in Las Vegas?
Here are some suggestions for choosing the top realtor in Las Vegas:
Choose Someone with the Right Specialization
For starters, you are going to want a realtor who specializes in the exact kind of real estate that you are interested in. This is because expertise and experience related to one kind of real estate aren't guaranteed to carry over well to other kinds of real estate, meaning that there is no sense to choosing someone who is best-suited for other clients with other needs.
Choose Someone with Good Reviews
Naturally, you should choose someone with a consistent record of providing excellent results for their clients. Fortunately, this is as simple as looking up the reviews posted by their previous clients, which should provide you with general insight into what you can expect from their services. If your realtor has no reviews, you should look elsewhere because that indicates either a lack of experience or something even worse.
Choose Someone Who Is Honest About the Risks
Risks are inherent to real estate transactions. As a result, there is no point to pretending that the risks don't exist. Instead, you should choose a realtor who is honest about all of the risks involved because there are few things more dangerous than working with bad information. For that matter, you want someone who is willing to mitigate those risks, which should increase your chances of getting a good outcome.
Choose Someone Who Is Compatible with You
Different people have different ways of doing things. Thanks to this, it is perfectly possible for a realtor to be very well-qualified but remain the wrong choice because you don't get along with them. There needs to be trust between a realtor and their client to ensure the smoothest process. As such, if you don't get along with a realtor, you should just move on to someone else.
Choose Someone Who Communicates Well
Speaking of which, people hire realtors because they need the latter's expertise and experience. However, this means that interested individuals will have a harder time keeping up with what is happening unless their realtor is patient enough to explain everything of relevance. Due to this, you should choose someone who is capable of communicating well, thus making it that much easier for you to watch out for your best interests.
Further Considerations
If you are interested in choosing the top realtor in Las Vegas, you should consider checking out Top Tier Realty. We understanding the challenges inherent to real estate transactions, which is why we are ready to answer all of your questions so that you can make the best choice for you.