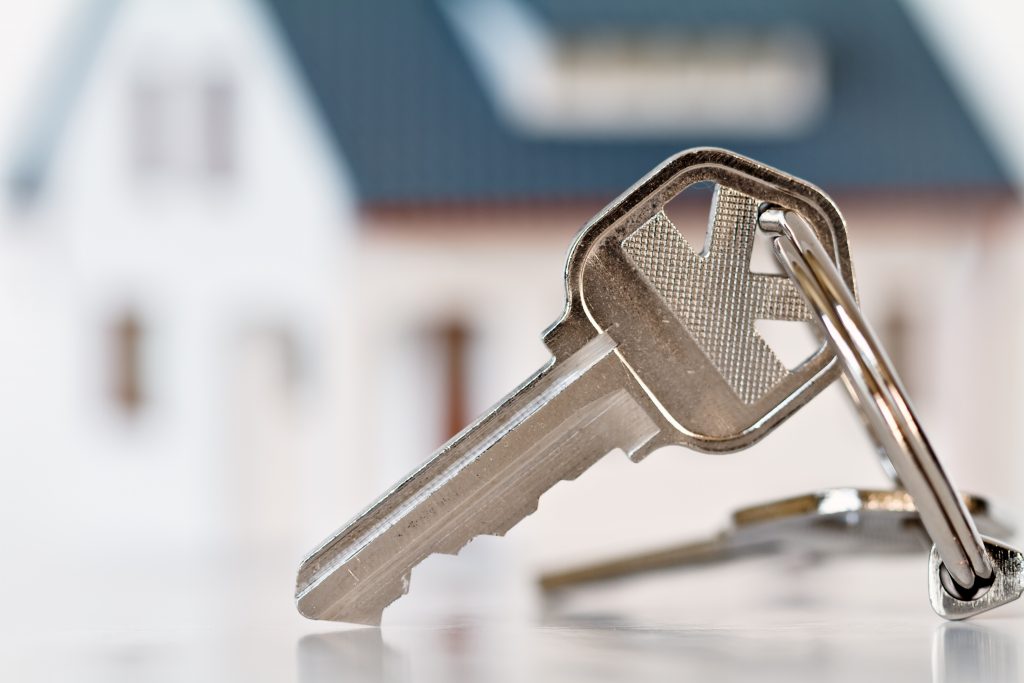 Purchasing a home in Las Vegas is exciting, but not knowing what to anticipate from the process can be intimidating, and most first-time homebuyers are unaware of what they don't know. Numerous people are intimidated by what they've heard about the Las Vegas real estate market – costs, inventory, competition, and working with industry specialists – so they put off buying and continue to pay rent to a landlord, denying them access to the many advantages of home ownership.
With interest rates likely to rise over the next year, now is the best time for first-time home buyers to act. We put together some thoughts to demystify the process and help first-time buyers get the most out of their Las Vegas real estate transaction to make it easier and more manageable.
Pre-Approval
You should get pre-approved for a loan before you find the home of your dreams, before you contact an agent, and before you even look at Zillow or start comparing properties anywhere in Las Vegas. Many first-time buyers make the mistake of looking for the perfect home before determining whether or not they can afford it. It's a complete waste of time and emotion. Knowing what you can afford, discovering something in your price range, and being able to immediately make a competitive offer are all much better options. Make sure your lender fully explains the loan application procedure, as well as all of the evidence you'll need to give and when they'll need it. Keeping things organized can help speed up the entire process.
Homebuyer Education Programs
First-time homebuyers sometimes face one or more problems that make home ownership appear more difficult than it is. Credit concerns, uncertainty about the lending or buying process, and a lack of down payment savings are all easy to overcome with the knowledge you'll gain from a homebuyer education course. There are thousands of organizations across the country that offer these courses, and they all must adhere to the National Industry Standards for Homeownership Education and Counseling. This means that all courses must address the five most important components of home buying and ownership:
Homeownership Readiness Assessment
Credit And Budgeting
Financing
Purchasing A Home
Maintenance And Finances
Explore Your Prospective Neighborhood
At 9pm, a neighborhood can seem substantially different than it does at 11 am. At both times, you'll want to know what your potential neighborhood is like. Do you prefer to stay up late? Then you probably don't want to live in a neighborhood where restaurants offer early bird deals yet don't serve food after 8 p.m. You're better off in a neighborhood with a lot of late-night restaurants, clubs, and shops. Don't underestimate the impact traffic patterns have on a neighborhood throughout the day. You should drive the roads near your new potential house during the hours when you'll be using them the most. It is important to know how long your commute will be and weigh that into your decision.
Tailor To Your Needs And Lifestyle
There are a variety of reasons why someone might wish to invest in Las Vegas real estate; it's a solid market with steady development thanks to the city's many jobs in the service industry. As such, you should consider looking for a home that fits your lifestyle.
Learn About The Tax Benefits
One of the most significant advantages of owning a home is the influence it has on your taxes. It's as simple as filling out and submitting the appropriate paperwork before April 1st. More information on possible exemptions, as well as the numerous tax advantages of owning vs renting, can be obtained from your accountant.
Contact Us
If you're a first-time buyer, you're probably nervous about the unknowns. It's understandable given how difficult real estate in Las Vegas can be. However, if you follow these guidelines and work with one of our knowledgeable agents, you'll have all confidence you need! Contact Us Today!